Low Carb Easter Dinner Ideas (Keto Easter Dinner), is a roundup of delicious healthy recipes that are perfect for your next Easter dinner.  These tasty recipes are all low carb, ketogenic friendly, and sugar free. Even though these recipes are healthy everyone will love them – whether they're on a diet or not. Pick and choose items from appetizers, main dish, side dishes, and desserts to create your best Easter menu ever. Enjoy!
The Best Low Carb Easter Dinner Recipes
Here are the most amazing recipes that are perfect for an amazing Easter meal. You're gonna LOVE these low carb recipes!  From classic ham, leg of lamb, and deviled eggs, to carrot cake and lemon tart topped with blackberries – you are sure to find your perfect combination of recipes below to make the best holiday dinner ever. Enjoy these low carb Easter dinner recipes!
Ingredients You May Need To Make These Low Carb Recipes
This post contains affiliate links. Please read my disclosures policy for more info
To help you out, here is a quick list of the common ingredients that you will need to make these low carb recipes. If you are already following a low carb or ketogenic diet you may have most of these ingredients in your pantry already.
I live in a somewhat rural area so some of the ingredients are hard to track down. Shopping online is a huge time and money saver! I've included the links if you find it easier to purchase from Amazon or Thrive Market…
Ingredients:
Other Items:
Pick and Choose Recipes To Create Your Keto Easter Dinner Menu
Pick and choose your favorite recipes from below (keep scrolling) to easily create the perfect keto Easter dinner menu that everyone will love – even those not following a low carb or keto diet! Here's my formula:
Appetizers (1 or 2) + Main Dish (1) + Side Dishes (2) + Dessert (1 or 2) = The Best Easter Dinner 
For my low carb Easter menu this year, I have chosen:
Easter Cheese Ball (served with vegetables and crackers (for those not on a low carb diet)
Deviled Eggs with Avocado
Caulflower Mac and Cheese
Chocolate Truffle Cheesecake
Lemon Tart
I'm super excited about these recipes because most can be made ahead. I want simple, easy, and nothing "fussy" – I don't like cooking in the kitchen when everyone else is having fun. 🙂
Easter Appetizers (Pick One or Two)
Easter Cheese Ball
Okay, how creative is this Easter cheese ball? It is perfect for Easter, is VERY easy to make, and tastes great! Recipe and video by Family Fresh Meals, (HERE)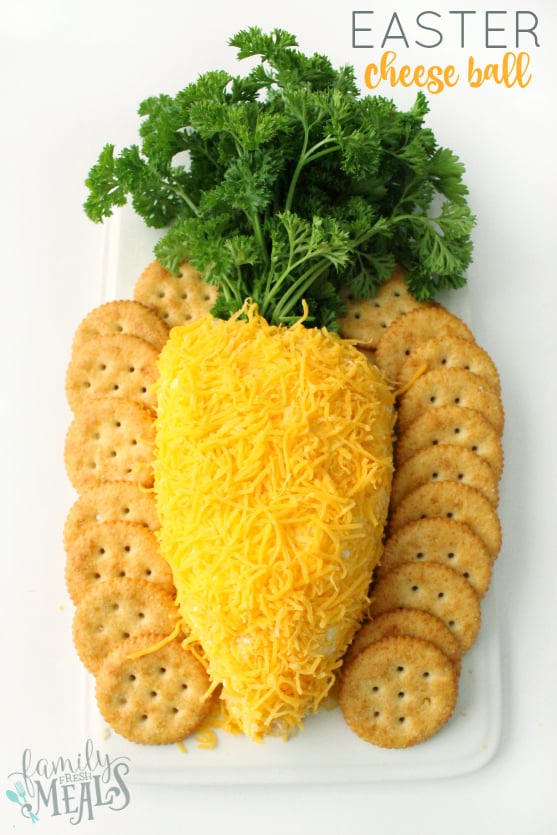 Keto Deviled Eggs With Avocado
My husband LOVES deviled eggs and avocado so when I came across this recipe for keto avocado deviled eggs – I knew he would love these! This delicious recipe by Keto Babble, (HERE)
Proscuitto Wrapped Asparagus Bites
These proscuitto wrapped asparagus are the perfect Spring appetizer. I have made these and they were a hit with our guests! Recipe by Joyful Healthy Eats, (HERE)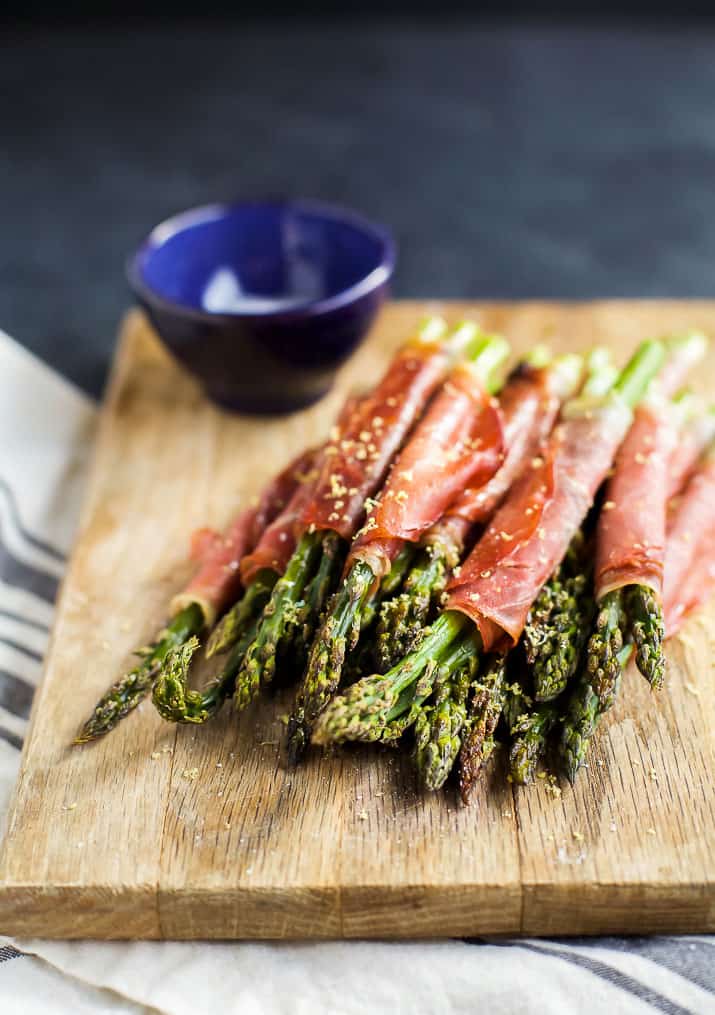 Easter Main Dishes (Choose One)
Slow Roast Leg Of Lamb
Leg of lamb was a classic on our Easter table growing up. This recipe is very tender and delicious. Recipe by Recipe Tin Eats, (HERE)
Keto Ham (Brown Sugar Bourbon Glaze Ham)
The perfect low carb and keto ham for any holiday. Only six ingredients, this brown sugar bourbon glazed ham is a sugar free recipe. This low carb baked ham is super easy to make and will be the star dish at your next holiday dinner! Recipe (HERE)
Here's an alternative ham recipe with a brown sugar rosemary glaze from My Table Of Three that you might like as well. Recipe, (HERE)
Garlic Pork Loin Roast
An easy juicy garlic pork loin roast that everyone will love. Recipe from Dinner Then Dessert, (HERE)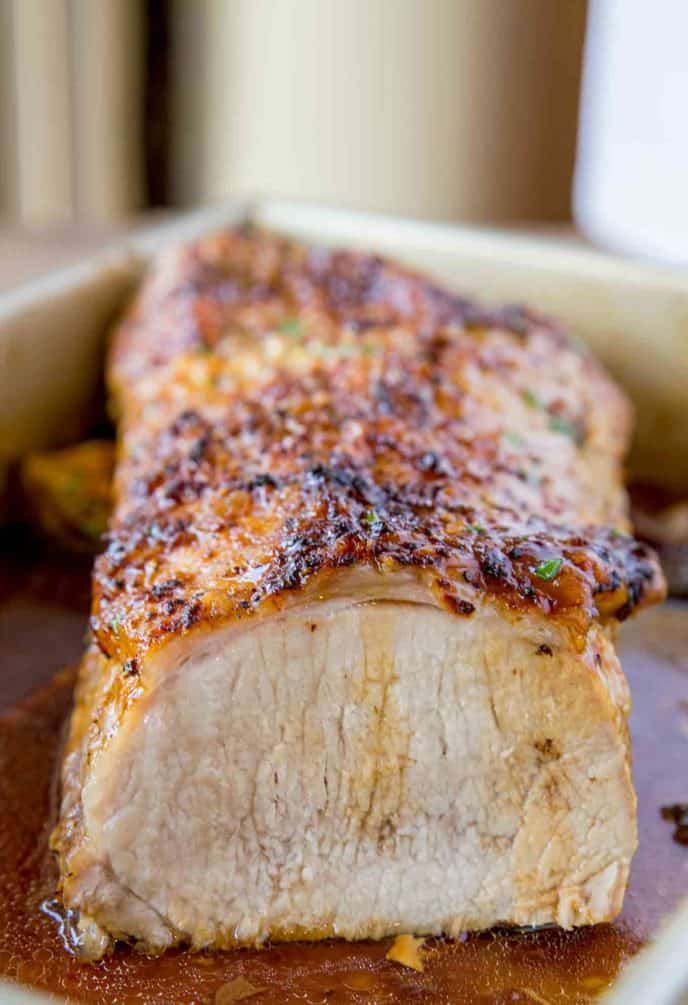 Easter Side Dishes (Choose Two)
Low Carb Roasted Artichokes
Oh how I love artichokes. I've love them since I was a kid. On my fifth birthday our neighbors planted five artichoke plants for me! Seriously. LOL! Anyway, I used to always steam my artichokes and dip them until I discovered roasting them. This recipe for garlic roasted artichokes is so delicious. Recipe by The Food Charlatan, (HERE)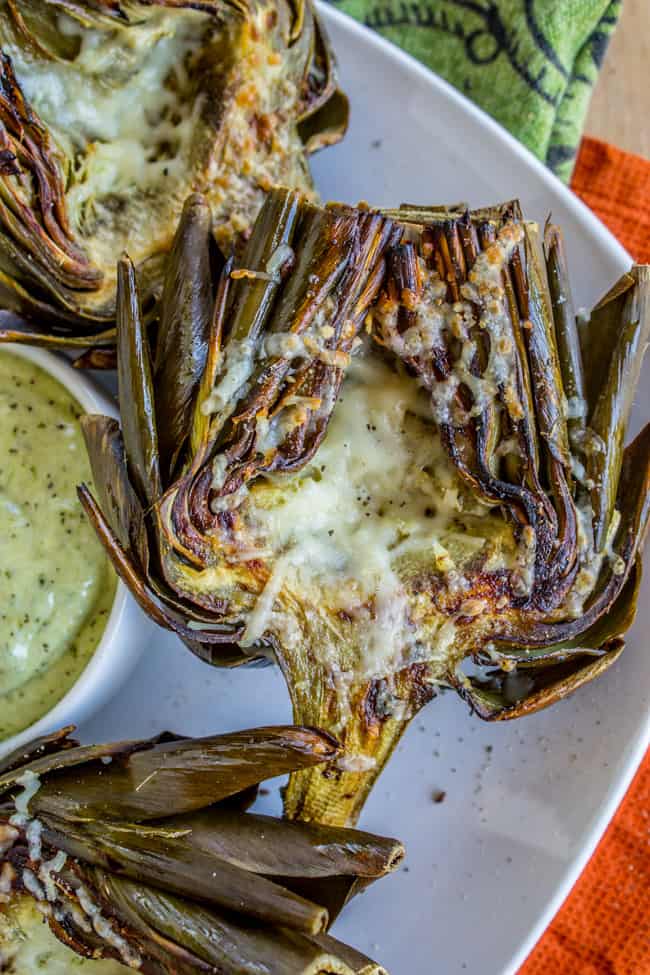 Keto Spinach Side Salad
You must make this  Strawberry Spinach Salad! The combination of strawberries, walnuts, feta, basil, and a balsamic vinigarette are so GOOD. Recipe by Gnom-Gnom, (HERE)
Cauliflower Mac and Cheese
Good old mac and cheese made low carb by substituting cauliflower. You will not miss the pasta in this dish! Anything with loads of melted cheese is a favorite in my book. Recipe by Headbangers Kitchen, (HERE)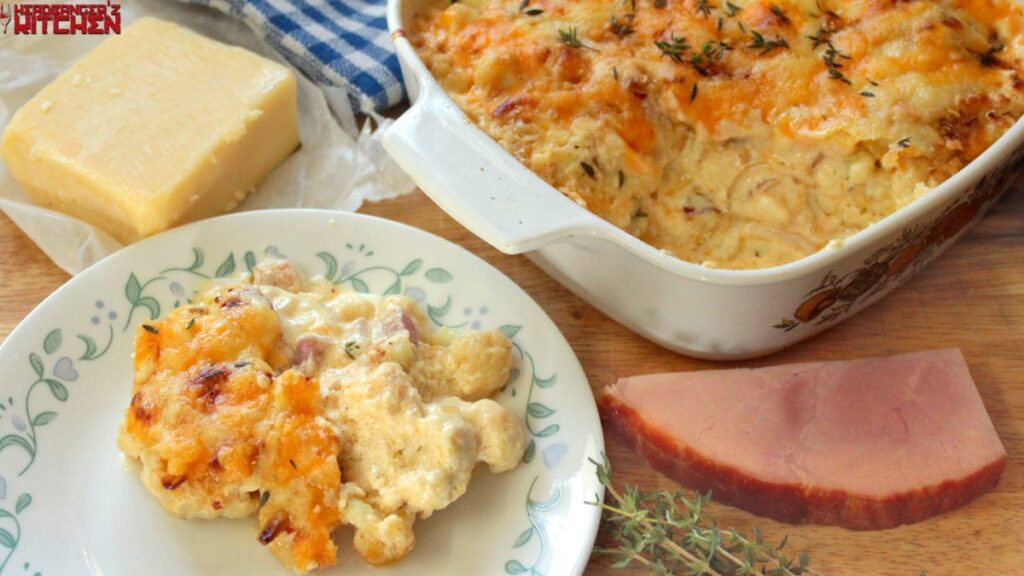 Layered Salad (Layered Overnight Salad with Mayonnaise Recipe)
A simple make-ahead recipe, this low carb layered salad is perfect for a weeknight dinner or a party. It's keto friendly and you can customize this salad recipe by substituting your favorite vegetables. Everyone loves this healthy side salad! A delicious keto salad recipe that will be your new favorite. You can find the recipe, (HERE)
Easter Desserts (Choose One)
Raspberry Layer Cake With Mascarpone Cream
Made with almond and coconut flour, mascarpone cream, and a raspberry reduction sauce this cake is amazing! Raspberry Layer Cake With Mascarpone Cream Recipe by Fit Mom Journey, (HERE)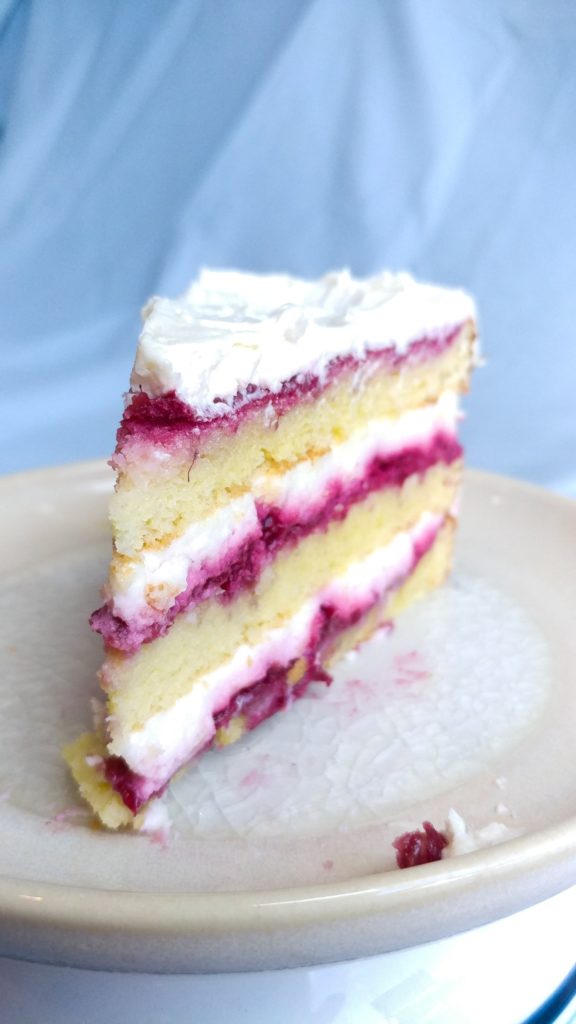 Keto Carrot Cake
A traditional carrot cake made healthier – low carb, sugar free, and keto friendly. Perfect! Recipe by Keto Diet App, (HERE)
Keto Lemon Tart
A low carb lemon blackberry tart that tastes (and looks) phenomenal! The crust is an almond pie crust, and the filling is a lemon curd. Recipe by My PCOS Kitchen, (HERE)
More lucious low carb lemon recipes (sugar free and keto), (HERE)
Low Carb Chocolate Cheesecake
Ummm. There are no words for this low carb chocolate truffle cheesecake besides – PHENOMENAL!! This is on my list to make for our Easter dinner. I will let you know how it goes! I have made several of Low Carb Maven's recipes and they have all been good. Yes, they taste as good as her phote! Recipe Low Carb Maven, (HERE)
More decadent chocolate recipes (low carb, keto, sugar free), (HERE)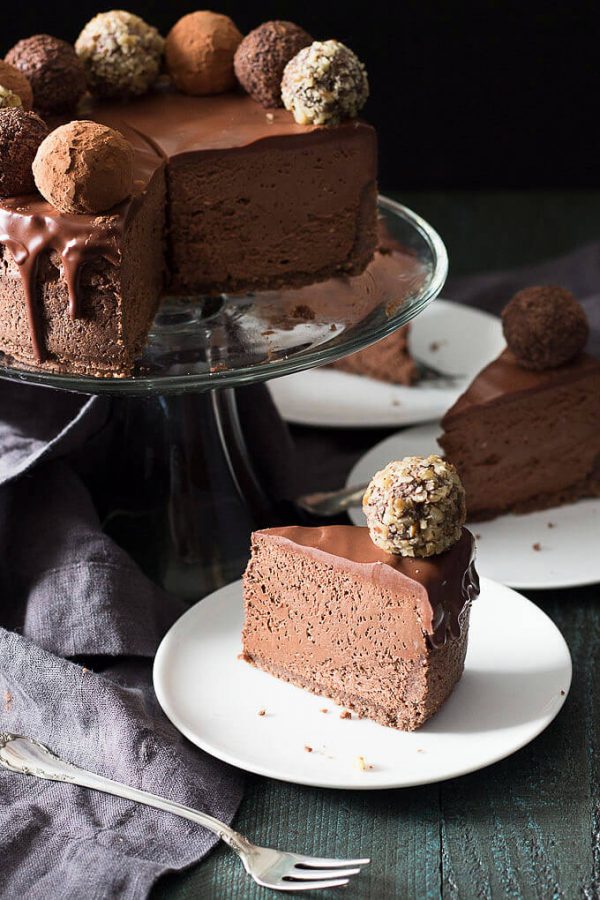 I Would Love to Hear From You!
Tell me how your healthy eating plan going? How do you juggle your diet plan with your lifestyle and family needs?
Let me know how you like these recipes. Maybe you made the recipe but a different variation? I would love to know about that too!
Get your recipe featured on our site! Feel free to send any of your favorite recipes and we'll select a few from our readers to add to our site – and we'll give you all the credit! Please only send recipes of your own creation!
Email us at admin@seekinggoodeats.com
Sign Up For The Newsletter So You Don't Miss Any Recipes
I'd love for you to sign up for our newsletter so you can get all the tasty goodness straight into your inbox. xoxo