Healthy Low Carb Keto Chocolate Recipes, are perfect for a special occasion or when you feel like eating something indulgent (without the guilt). Believe it or not, you CAN have sinful chocolate desserts on a low carb, keto, and sugar-free diet!
These recipes are delicious ketogenic and low carb versions of your favorite chocolate recipes. These healthy chocolate recipes will work to curb your cravings and help you stay on your healthy eating plan!
Jump to:
You'll Love These Keto Chocolate Recipes
The key to sticking to any diet or healthy eating plan is to plan ahead. Birthdays, anniversaries, holidays, and special occasions are especially hard. Think through what your eating options might be ahead of time and don't be left stranded watching everyone else eat something yummy while you have to sit by and not participate. 🙂
Plan ahead by keeping ingredients in your pantry to make a few of these desserts. That way if you get a craving you will at least have healthy ingredients on hand! Remove non-healthy temptation from your pantry - like sugary boxed brownie mixes! Brownies and cookies are my downfalls!
Common Recipe Ingredients
To help you out, here is a quick list of the common ingredients that you will need to make these recipes. If you are already following a low carb or keto diet you may have most of these ingredients in your pantry already. I live in a somewhat rural area so some of the ingredients are hard to track down. I've included the links if you find it easier to purchase from Amazon or Thrive Market.
The Recipes
Check out these drool-worthy chocolate desserts! 🙂 I am happily amazed at all the low carb, sugar-free, keto chocolate recipes there are to choose from.
Chocolate Torte Recipe
This Chocolate Torte Recipe is simply the most delicious and decadent tasting dark chocolate cake ever. This is not a dry or crumbly textured cake. Think of it as part cake, part brownie, and part fudge. Topped with chocolate ganache and whipped cream it is so amazing. Recipe: Chocolate Torte Recipe (Keto Chocolate Cake)
Keto Brownies
The most delicious and decadent tasting dark chocolate brownies. Fudgy brownies are my fave! Recipe: Keto Brownies Recipe: Fudgy Dark Chocolate Brownies
Keto Chocolate Roll Cake

Recipe and image courtesy of Ruled.me
Double Chocolate Bundt Cake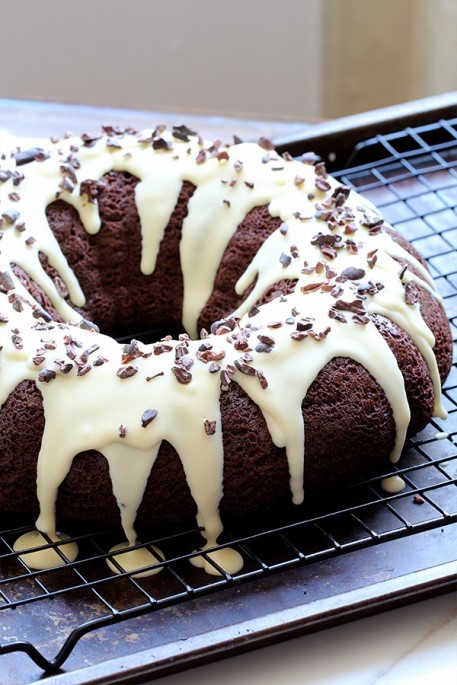 Get recipe from Tastaholics HERE
Ultimate Chocolate Cake
Get Recipe from Gnom Gnom Here
Chocolate Peanut Butter Lava Cake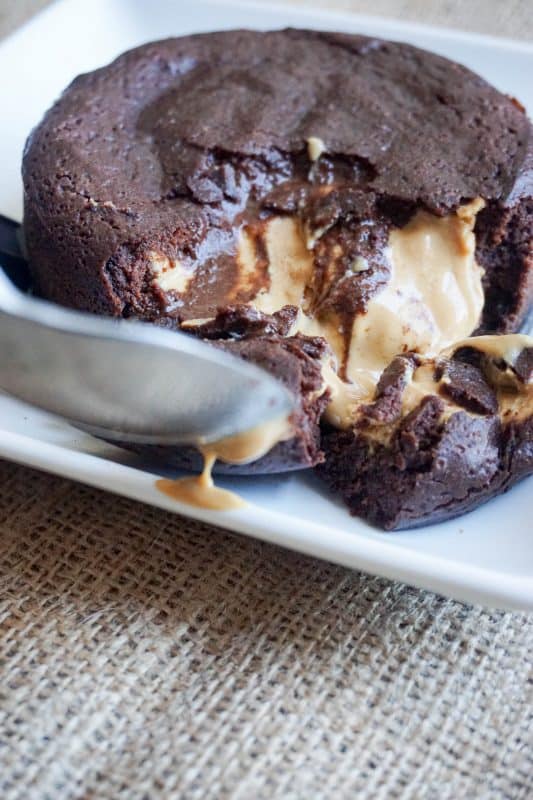 Get recipe from Keto Connect HERE
Keto Triple Chocolate Cheesecake
Get recipe from My PCOS Kitchen HERE
Keto Chocolate Mousse
Get recipe from That's Low Carb HERE
Turtle Bars
Get recipe from LyndseyMullaney HERE
Keto Chocolate Peanut Butter Fudge

Get recipe from Sugar Free Londoner HERE
Chocolate Chip Cookies
Get recipe from Keto Delivered HERE
Thick Fudgy Brownie Cookies
Get recipe from Jennifer Banz HERE
How to Share This Recipe
We'd LOVE for you to help us share this recipe! Here's how:
Review and Comment on This Recipe
We love reviews! Please leave any questions and comments below and don't forget to review our dish!
Share Your Photos
Show us what a star chef you are! Take photos of this dish and share them! We'd LOVE to see them!
Pinterest
Upload a photo of this dish to our Pinterest pin
Instagram
tag @seekinggoodeats and hashtag it #seekinggoodeats
Pin our Pin
Share our pin and pin on Pinterest!
Keto dessert recipes with delicious chocolate! So good you'll never know these are low carb and sugar-free desserts! Keto recipes that will cure your sugar craving! From chocolate cake, brownies, chocolate chip cookies, chocolate torte, fudge, chocolate bundt cake, and more! Perfect holiday desserts or special occasion desserts. #chocolate #sugarfree #keto #lowcarb #ketogenic #glutenfree #seekinggoodeats #dessert #healthydessert