Low Carb and Keto Cookies That Taste Amazing, are a selection of delicious healthy versions of your favorite cookies. Perfect for when you have a sugar craving, these recipes are low carb, ketogenic, and low carb high fat diet approved.
You'll never know you're on a diet! Yay!
Jump to:
Why You Will Love These Cookies
I love cookies! If I could take a poll, cookies would rank up there at the top of most everyone's favorite sweet or dessert, right? The problem is the normal cookie is loaded with sugar, and not very healthy for us. Mind you, this has never stopped me from eating cookies in the past.
Because I have a hard time resisting cookies, I've searched long and hard for some healthy cookie options that I could (hopefully) crave as much as a regular cookie. Here are my top 10 Keto and low-carb cookie recipes (that actually taste good)...enjoy! 🙂
What makes these cookies Keto-friendly? Typically a low-carb or grain-free Keto cookie is made with almond or coconut flour and sweetened with stevia, erythritol, or another sugar-free sweetener. Because these are Keto focused recipes these won't qualify as low fat.
Fats are a big part of the Keto diet - coconut oil, butter, etc.. One thing to be aware of, some of the ingredients are a little less commonplace than your typical cookie ingredient, but you should have no problem getting them on Amazon or in a Earth Fare or Whole Foods Market.
What Ingredients Will You Need?
To help you out, here is a quick list of the common ingredients that you will need to make these recipes. If you are already following a low carb or keto diet you will have most of these ingredients in your pantry already.
I live in a somewhat rural area so some of the ingredients are hard to track down. I've included the links for the items in my pantry if you find it easier to purchase from Amazon or Thrive Market - my two favorites!
The Cookie Recipes
Here are the most delicious low carb and keto cookies I could find! Enjoy!
Lemon Almond Shortbread Cookies
Lemon Almond Shortbread recipe and image from I Breathe I'm Hungry
Almond Flour Chocolate Chip Cookies
To make these Almond Flour Chocolate Chip Cookies Keto-friendly you will need to substitute sugar-free chocolate chips. Also, if you go to Meaningful Eats blog you will see some great suggestions for substitutions.
Almond Flour Chocolate Chip Cookies image and recipe from Meaningful Eats
Almond Joy Cookies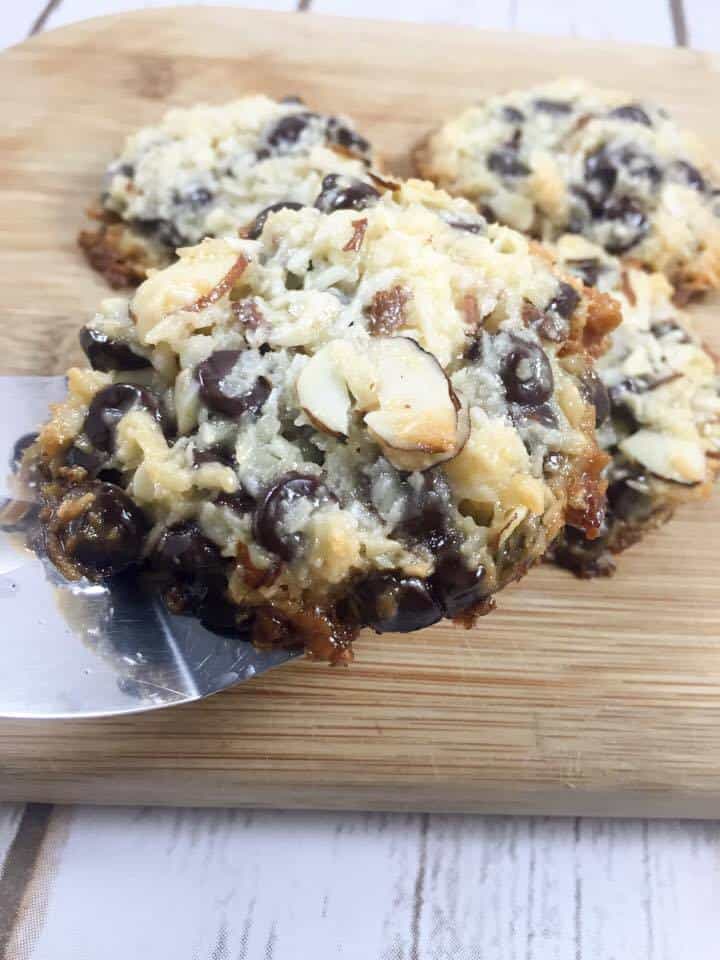 Almond Joy Cookies recipe from My Montana Kitchen
Butter Pecan Cookies
Butter Pecan Cookes image and recipe from Joy Filled Eats
Fudgy Brownie Cookies
Fudgy Brownie Cookies recipe and image from Mouthwatering Motivation
Peanut Butter Cookies
Keto Peanut Butter Cookies recipe and image from The Soccer Mom Blog
Raspberry Cheesecake Cookies
Raspberry Cheesecake Cookies image and recipefrom Wholesome Yum
Coconut Snowball Cookies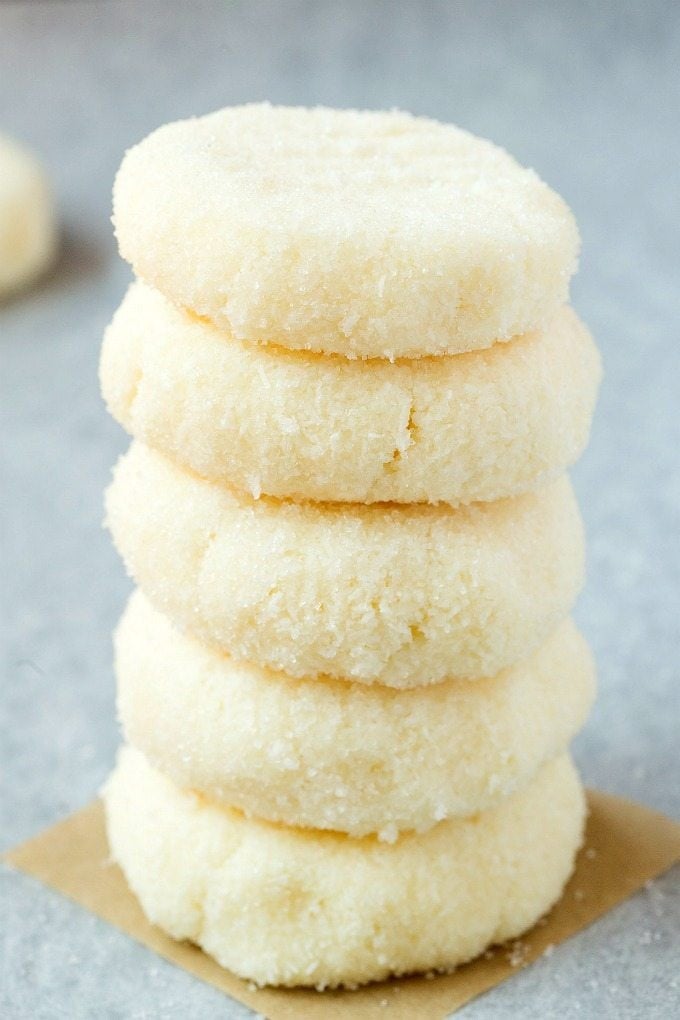 Coconut Snowballs recipe and image from The Big Man's World
Snickerdoodle Cookies
Almond Joy Bars (Also called Almond Joy Fat Bombs)
12 More Cookie Recipes
The 12 Days of Christmas Keto Cookies by Seeking Good Eats
⭐ Stay Connected
If you tried any of these low carb and keto cookies, let me know! I'd love for you to come back and give the recipe a star rating and/or a review in the comments! 🙂 Let's stay connected, so please share photos of your creations with me and others on Instagram, Facebook, and Pinterest!